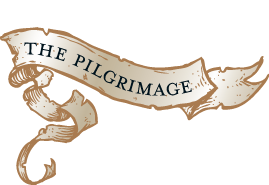 Kings of War Singles Grand Tournament
Dates: March 4th & 5th 2023
Points: 2300
Rounds: 5
Player Pack: COMING SOON!
Registration: Food included. $65 until Dec 31st, $75 from January 1st. To register, please fill out this (required) form. If you have already registered but are looking for the Paypal link, it is: paypal.me/BattlePilgrims/75
Tournament Location: The Battle Bunker located at 4000 S 26th street, Suite 100, Philadelphia, PA.
Important Notes:
Lunch on Saturday and Sunday and Dinner on Saturday are included in your ticket price.
List/Game Rules: (Following Mantic's recommendations for tournament play)

There will be no allies.
No Twilight Kin.
Withdraw will not be in use.

Compete For The Cornwell Cup!

Clubs can compete for the Cornwell Cup. It is named in memory of Jesse Cornwell, a giant in our US KoW community.
Overall points of the top 4 players from every club attending will be added to make their club total. The winner gets their club name on the cup. If the club is from the Mid Atlantic region, they get to take it home with them and are responsible for bringing it to the next GT.
This means that for the first time teams from anywhere in the world will be able to compete for it. Playsers from outside the US MA & NE regions can form a regional or country 'club' to vie for the cup.

We will have 1,000 pt Firefight games Friday night, some spare armies will be on hand for those new wanting to try it.
Hotel: Participants are encourage to stay at the Courtyard Philadelphia South at the Navy Yard. It is a 9 minute drive from the Battle Bunker. Click here to book with a special group rate! Last day to book is February 10th, 2023.
Questions or Comments? Reach out to us at thebattlepilgrims@gmail.com or on the Pilgrimage GT Facebook Event.